Claims Adjusters and Legal Investigators
Proudly Serving Alabama, Georgia, Louisiana, Mississippi, Tennessee, & The Florida Panhandle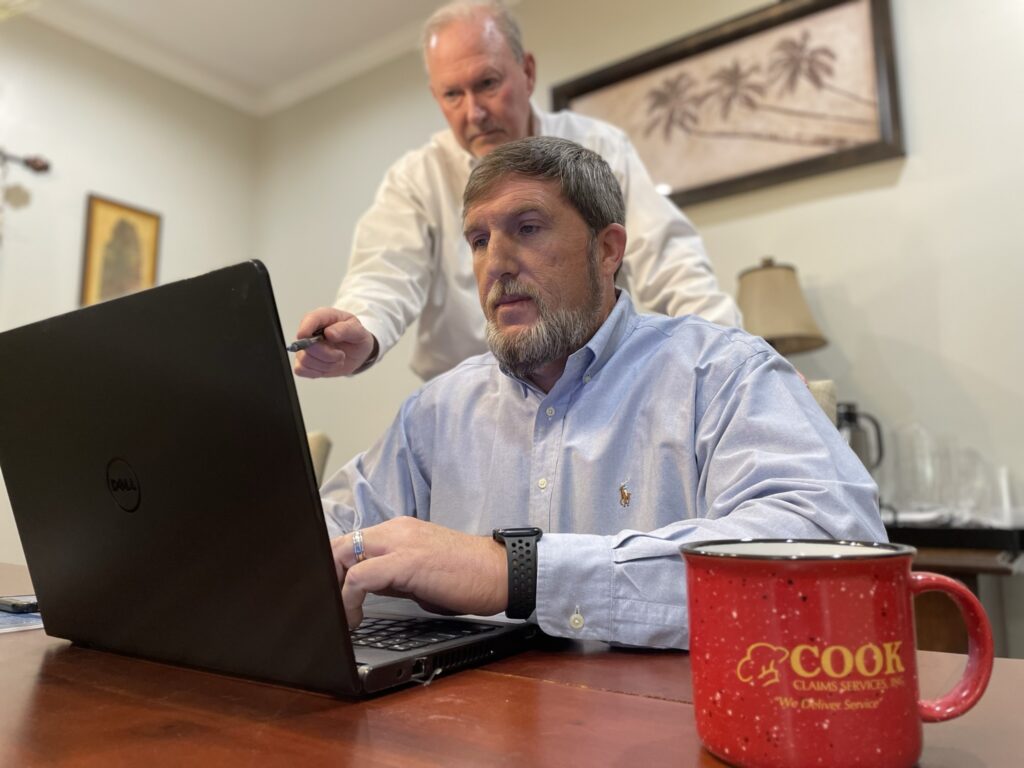 Welcome to Cook Claims Services, Inc.
Professional, Experienced and Dependable Claims Handling
Cook Claims Services, Inc. was founded in 1999 with one goal in mind, to build a multi-line adjusting firm committed to providing quality claims services.  
The cornerstone of our growth for the past 23 years has been aggressive claims handling, well timed reports and understanding the importance of providing exactly the type of service our clients request with every claim.
When You Absolutely
Need Results
Cook Claims Services, Inc. boast one of the most comprehensive teams of claims specialists found anywhere in the southeast United States.
Residential, Commercial & More
Property
Streamline Your Claims Experience
Maritime
We Get Results!
Legal Investigations
Prompt & Efficient Catastrophe Handling
Catastrophe
General Liability, Premises Claims & More
Liability
Independent Dispute Resolutions
Mediation
We stand ready to assist.
Click below to activate our industry leading services.