Streamline Your Claims Experience
Over 200 Years Collective Experience
David Cook has more than 30 years of experience handling all aspects of maritime claims. In addition to the common personal injury claims.
David has experience with more complex claims which include collisions, allisions, sinkings, groundings, fatalities, infectious diseases, food-borne illness, chemical exposures, fish poisonings, cellulites, heart attacks and discrimination claims.
Our Maritime Services Include: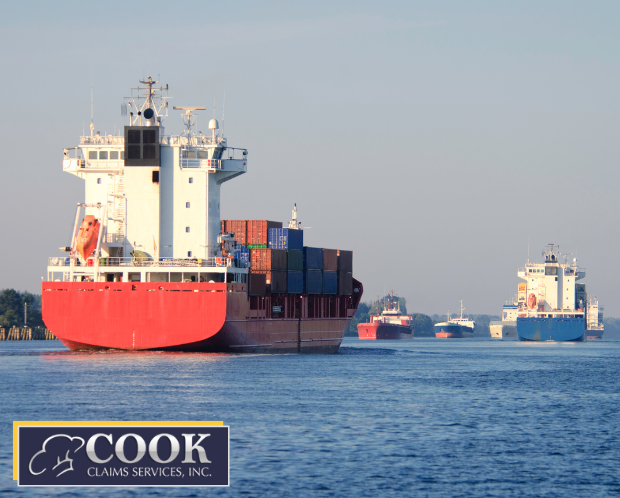 We Handle All Maritime Claims
If you want results,
count on us.
David's experience and understanding of maintenance and cure issues, as well as key relationships with medical professionals provides value added services to both the client and the insured.
In addition, for over 30 years both insurance and maritime companies have trusted David with escrow accounts, necessary to manage all aspects of the maintenance and cure obligation from start to finish. In addition to handling claims within the footprint of the Gulf of Mexico, David also provides maritime consulting to maritime operators in all areas of United States where Jones Act exposures are present.
Yes, Cook Claims Service has over 25 years of experience investigating personal injury cases on behalf of defense attorneys and insurance companies.
Yes, as an independent adjusting firm, Cook Claims Services takes great pride in being able to flex and bend to meet your needs as a client. Whether you require something as simple as taking a few photographs at an accident scene, locating a key witnesses that has fallen off the radar, or something as complex as a large scale investigation from start to finish, we have the flexibility to fit your needs.     
Yes, we would travel to any location at the request our clients.