Over 200 Years Collective Experience
Our SIU team utilizes the very best surveillance equipment available, and a van customized for covert assignments. For those difficult cases, Cook Claims Services, Inc. utilizes a comprehensive "bloodhound" database, designed to cross reference information on a claimant or witness, saving both time and money, before the actual field investigation begins. This allows our team to investigate legal matters with the utmost precision and accuracy.
Our Legal Services Include: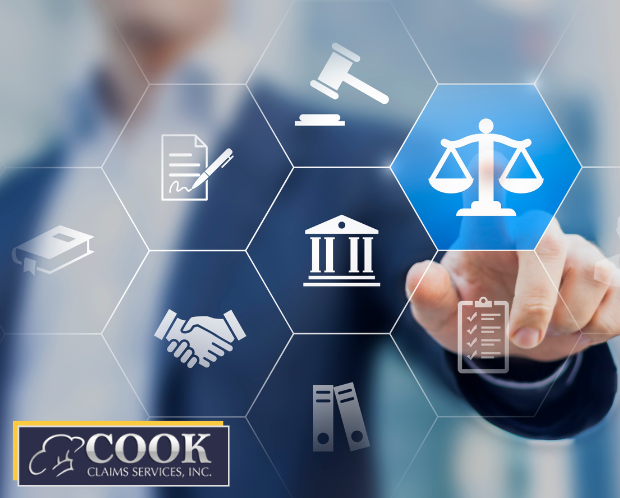 We Handle All Types of Legal Claims
If you want results,
count on us.
There are many reasons why you should choose Cook Claims as your investigative and adjustment services provider. We have a long track record of delivering superior results at a managed cost. Our reporting processes are flexible and customized to the way your business is managed. If you're looking for an investigative and adjustment services provider that can deliver the best results at the best price, then look no further than Cook Claims.
Yes, Cook Claims Service has over 25 years of experience investigating personal injury cases on behalf of defense attorneys and insurance companies.
Yes, as an independent adjusting firm, Cook Claims Services takes great pride in being able to flex and bend to meet your needs as a client. Whether you require something as simple as taking a few photographs at an accident scene, locating a key witnesses that has fallen off the radar, or something as complex as a large scale investigation from start to finish, we have the flexibility to fit your needs.     
Yes, we would travel to any location at the request our clients.