Prompt & Efficient Catastrophe Handling
Over 200 Years Collective Experience
Cook has a long history of providing claims services after a major storm. Not only do we provide these services, our entire team lives within the footprint of where the storms are impacted, giving us a unique advantage long term.
For over 25 years, Cook has responded on behalf of our clients to Hurricane's Alberto, Erin, Danny, Ivan, George, Opal, Katrina, Claudette and many more.
Our Catastrophe Services Include: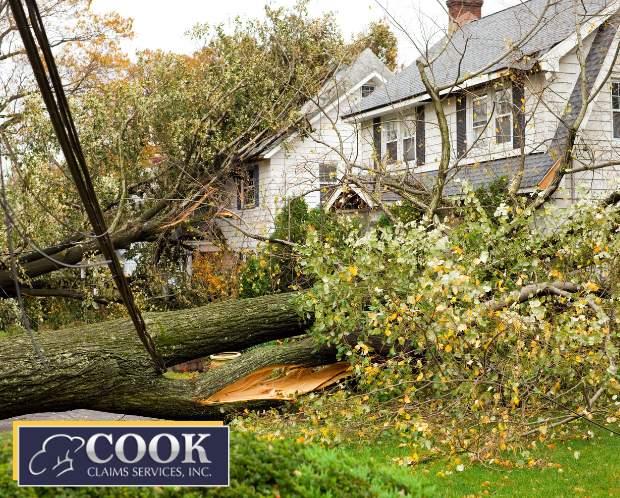 We Handle All Catastrophe Claims
If you want results,
count on us.
We understand catastrophic claims handling, and the unique challenges a big storm brings with it. Due to our limited capacity as a boutique firm, our first commitment during a catastrophic event is to our day-to-day clients.
We believe in loyalty and provide catastrophic services to our preferred clients when they need us the most. Those that have worked through a major claims event fully understand the value of having one adjuster on your claim from start to finish.
Yes, Cook Claims Service has over 25 years of experience investigating personal injury cases on behalf of defense attorneys and insurance companies.
Yes, as an independent adjusting firm, Cook Claims Services takes great pride in being able to flex and bend to meet your needs as a client. Whether you require something as simple as taking a few photographs at an accident scene, locating a key witnesses that has fallen off the radar, or something as complex as a large scale investigation from start to finish, we have the flexibility to fit your needs.     
Yes, we would travel to any location at the request our clients.